SONY
Sony security cameras are designed to protect people and property, regardless of the environment in which they are located, as well as the light conditions.
The product line from Sony is designed to fully meet the needs for monitoring, regardless of the complexity of customer demands.
SONY camera always sees everything and misses nothing.
The first requirement of each customer's video surveillance system that has a high-quality picture and video recording.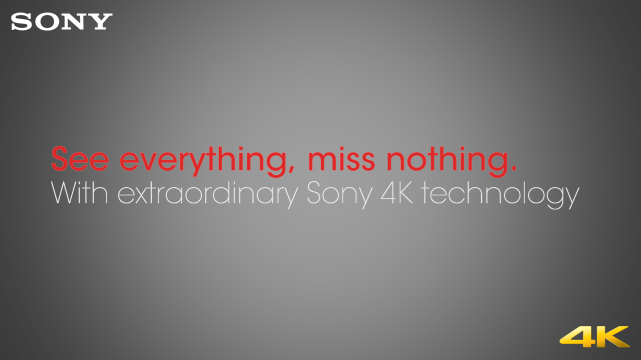 SONY IP video cameras are easy to install, which contributes to reducing the cost of implementing the system on a specific project.
With the help of one 4K Sony camcorder users can monitor more scenes which are interesting in only one scene, as to have more cameras. This approach to designing a video surveillance system can give good results, because one device replaces four, as in the picture: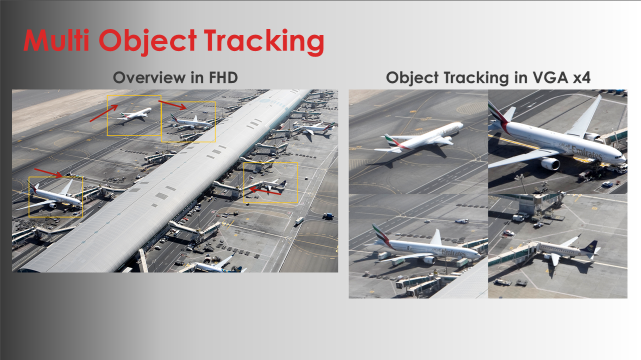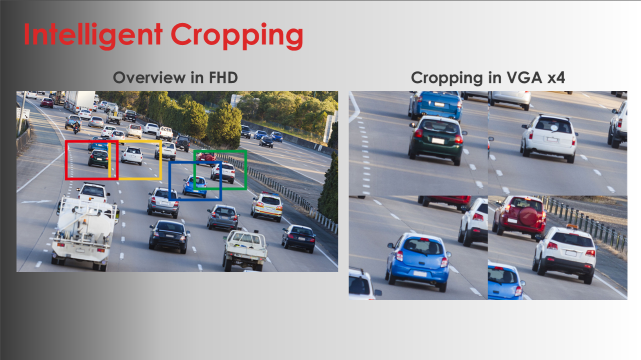 The new 4K technology provides many new opportunities for the exploitation of the system of video surveillance, but at the same time increases the costs for the purchase of equipment on which to store the recordings. SONY 4K cameras have the ability to a specific part of the image displayed in full quality, while at rest that there is no significance provide the possibility of reducing quality, like this: